Hey guys! Welcome back! Today I've got a list of some cheap, DIY crafts for Halloween! If you want more ideas for this Halloween, check out my 50 Halloween DIY's post (Some ones are Dollar store, others are not!) I've also posted a ton more Halloween crafts from Oct 1st and will continue to post all the way through to Oct 31st! So hit that subscribe button for some great crafts! 🙂 Anyway, enough promo! Here is…
---
30 Dollar Store Halloween DIY's to Try!
---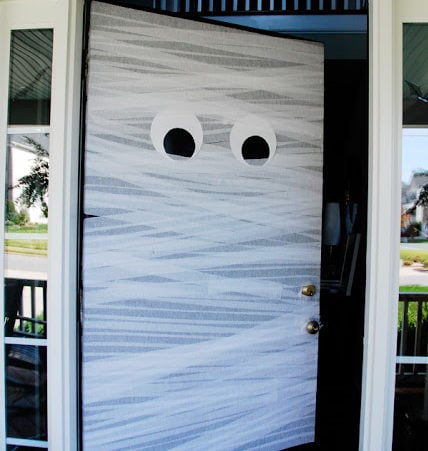 ---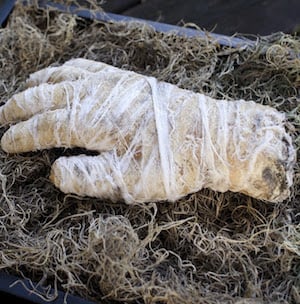 ---
Mummy Jar (No link)
Materials- Gauze, large googly eyes, mason jar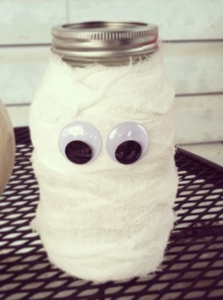 ---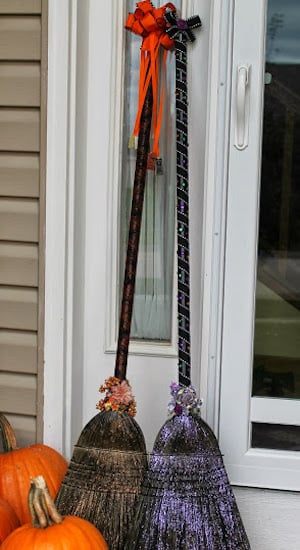 ---
Metallic Skull Knocker (No link)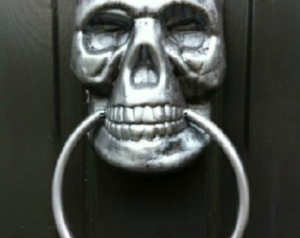 ---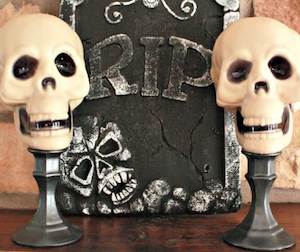 ---
Crime Scene (No link)
Materials- Crime scene tape, thin wooden yard stakes, bag of bones, skull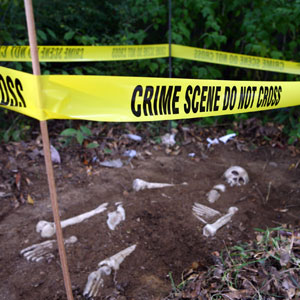 ---
Bone Mobile (No link)
Materials- Bag of plastic bones, plastic skull, fishing line, hook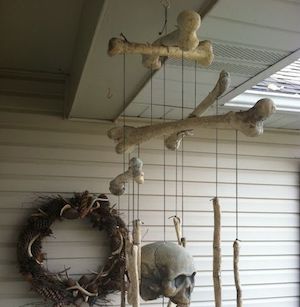 ---
Spider Web Wreath (No link)
Materials- Foam wreath, black spray paint, spiders, spider webs (Dollar Tree)
Spray paint the wreath white or black. Spin the web around the wreath and add spiders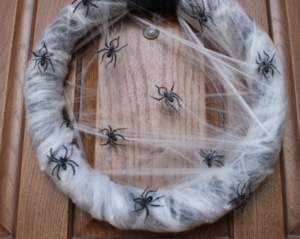 ---
---
---
---
---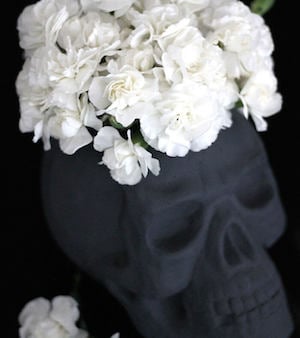 ---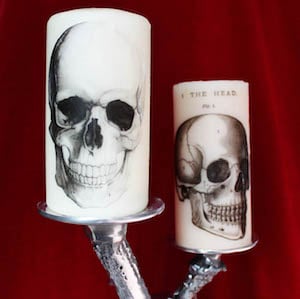 ---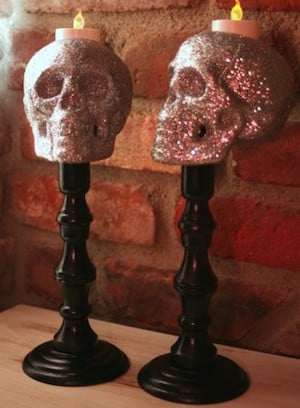 ---
Spider Web Mason Jar (No link)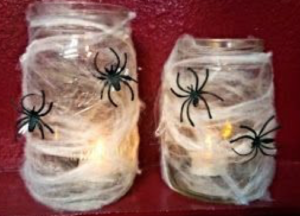 ---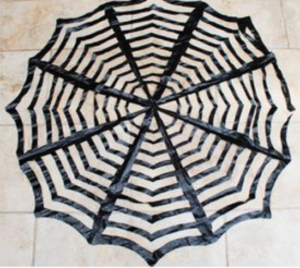 ---
Spooky Spider Picture Frame (No link)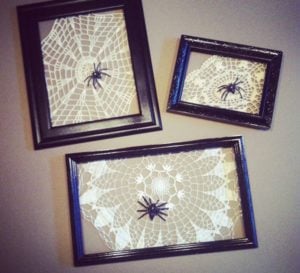 This is just a simple picture frame, white dollies and a plastic spider.
---
Glowing Spiders (No link)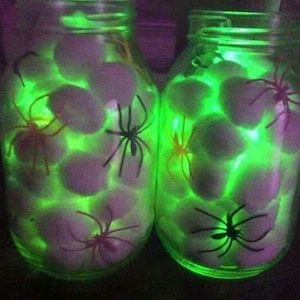 Cotton balls, mason jar, spiders and a glow stick
---
Ghost Leaf Bags (No link)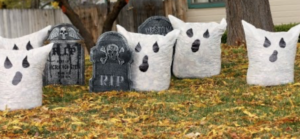 A white trash bag filled with leaves, tied and a drawn on-ghost face! (Can also be done with a pumpkin if you can find an orange bag somewhere!)
---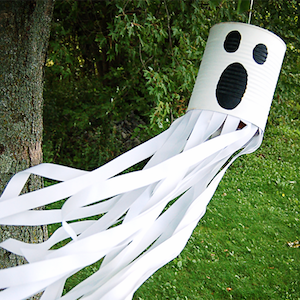 ---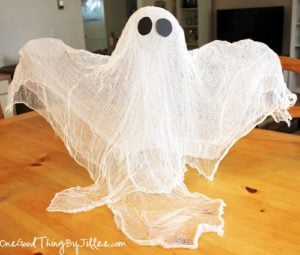 ---
Ghost Candles (No link)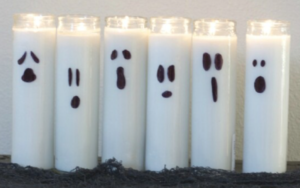 This just requires a white candle and a black marker!
---
Ghost Paper Bags (No link)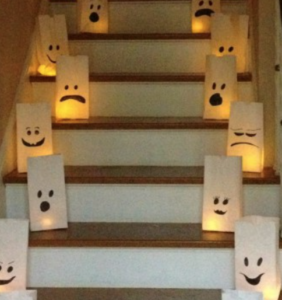 A white paper bad, LED light and a marker!
---
Ghost Jugs (No link)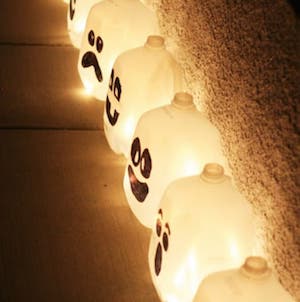 Empty milk jug, black marker and LED light!
---
Pumpkin Cauldrons (No link)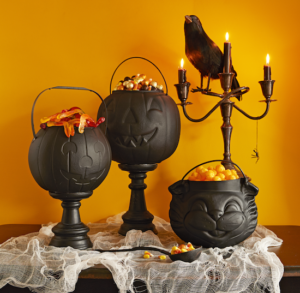 Black spray paint, jack-o-lantern treat pails, and a "creepy" cloth
---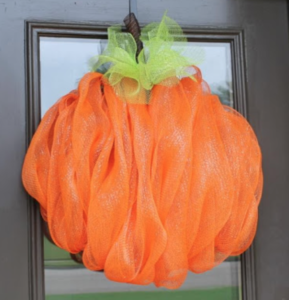 ---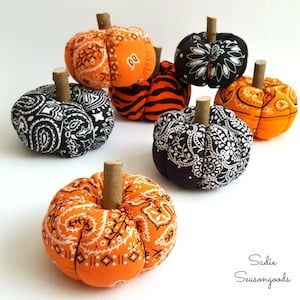 ---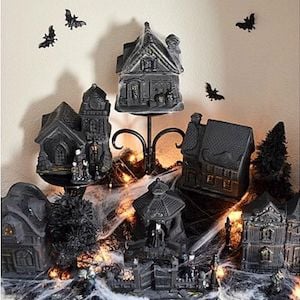 ---
And that's it! 30 DIYs to try this Halloween!
Hopefully you guys got some good ideas! As I said before, I have a ton of ideas I have posted, and will continue to post throughout the whole month of October so follow for more!
Related reading: 50 DIY's to Try this October!
My last post: Easy Halloween Paper Plate Pumpkin Craft for Kids!
Sign up for my email list to never miss an blog update!
Anyway, thanks for reading and I hope you'll stick around for more!
Come back every Monday, Wednesday and Friday for more!
XOXO
~CraftingQueen
Stay Connected with me!
---
Socials:
Facebook | Instagram | Pinterest | Etsy
Email: craftingqueen03@gmail.com